2019-2021
---
2019-2021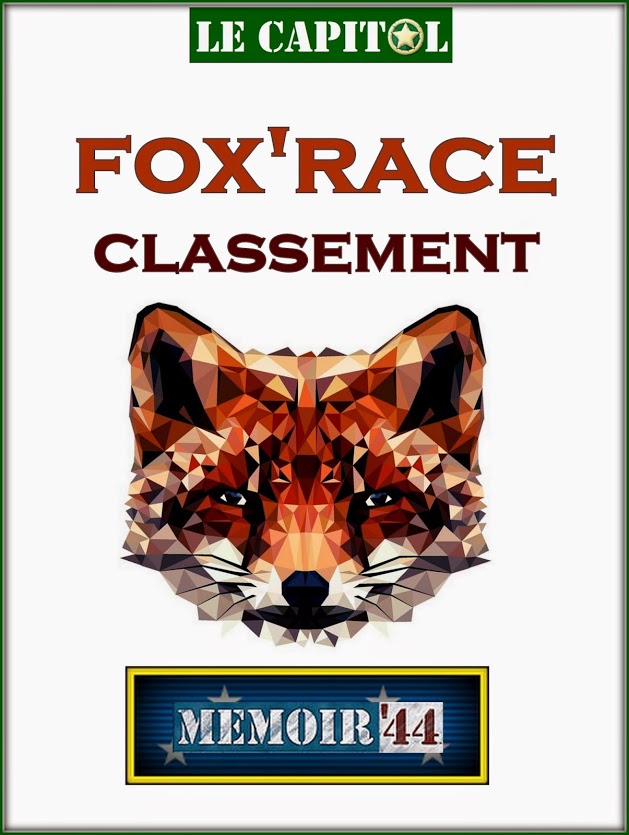 -La Colonne à droite indique l' évolution du classement par rapport au précédent pour le TOP 50.
-The right column indicates classification change compared to the previous one for the TOP 50.
-Le signe + est une progression. Le signe - est un recul. Le signe = est un statu quo. Le signe E est une entrée dans le TOP 50.
-The plus (+) sign is a progression. The minus (-) sign is a backward step. The equal (=) sign is a status quo. The sign E is an entry in the top 50.
-Explication de la colonne "Réduction"
-Explanation concerning the column ''Reduction''
Les points indiqués par année correspondent au total des points marqués par les joueurs sans restriction.
Pour le classement, seuls les 8 meilleurs résultats comptent.
La colonne réduction correspond aux points obtenus par le joueur non comptabilisés dans ses 9 meilleurs résultats .
The points indicated per year correspond with the total points scored by the players without any restriction.
Only the 8 best results are taken into account for the classification.
The column reduction corresponds to the total points scored by the player that have not been accounted for within the 9 best results.
-Pour connaitre la Règle d'attribution des points / Ici
-To know the rule of attribution of points / Here
-Pour voir les points attribués sur les Tournois en / Ici
-To view the points awarded on tournaments / Here
Rang

Pseudo

2021

2020

2019

2018

réduction

total

Progression
/au 31 décembre 2020

1

Vercingetorix1302

77

249

311

155

-431

361

=

2

Zivago

10

138

98

71

-30

287

=

3

Jeronimon

40

108

182

24

-74

280

=

4

Donut99

50

92

91

62

-44

251

+1

5

Kelian_05

9

56

241

132

-198

240

-1

6

lucky91

39

112

82

80

-87

226

+2

7

misterfunny

0

43

127

146

-94

222

-2

8

johniks/tank commander

54

51

46

80

-10

221

+5

9

mrmanley31

19

132

49

75

-74

201

+1

10

Junior72

10

59

94

72

-37

198

+1

11

airstrike

0

42

101

75

-21

197

-2

12

DoctorSchizzo

24

66

78

37

-10

195

+7

13

Minuteman Miller/CAMiller

34

50

50

78

-22

190

=

14

Big Taz

20

57

169

36

-93

189

+1

15

FRANOK

0

20

166

37

-36

187

-3

16

Cpl_uhl

16

59

95

27

-12

185

-9

17

Photios

0

20

75

86

0

181

-3

18

Winn33/Dannyduck

0

132

51

0

-4

179

=

19

EMI44

0

53

59

52

0

164

+1

20

artimon

1

27

71

67

-17

149

+1

21

Titanos

2

48

76

32

-13

145

-5

22

DDB73

6

44

62

51

-19

144

=

23

Red eyed jack

58

48

33

0

-1

138

+4

24

frostberg

23

68

10

36

0

137

+7

25

Darth ben

0

41

56

35

0

132

-1

26

Sacas

0

49

74

25

-17

131

-1

27

Gheintze

0

76

38

15

0

129

-1

28

Valentin de ramillies

17

30

48

25

0

120

+2

29

sam1812

2

51

53

9

0

115

+3

30

Deepnet

0

22

92

11

-12

113

-1

31

DIDJI

0

67

26

17

0

110

+2

32

Bulldoz44

0

28

39

28

0

95

+3

33

Bacara

0

6

74

13

0

93

-10

34

Quinze-Trois

0

0

67

25

0

92

+4

35

BARAKA

0

35

48

8

0

91

-7

36

Hurletout

0

10

40

40

0

90

+1

37

le Lion de Belfort

25

29

24

12

0

90

+8

38

sauron93

0

29

56

0

0

85

-4

39

Verny

0

18

57

10

0

85

-3

40

Gonzoj

28

16

24

13

0

81

E

41

Crusader

0

0

35

31

0

66

+2

42

Yves le Burgond

0

26

0

39

0

65

+2

43

erwinb

0

14

50

0

0

64

+3

44

pupski

0

30

34

0

0

64

+3

45

RSCL

0

0

34

30

0

64

+3

46

Kellogs_10

0

0

0

59

0

59

-4

47

FredMK79

11

35

0

13

0

59

E

48

jdrommel

0

8

0

51

0

59

+2

49

4Woll4

0

21

12

25

0

58

E

50

snoopmanu

0

25

21

11

0

57

-9

51

Ker-gamell

0

0

17

38

0

55

52

Antoi

0

0

28

25

0

53

53

sampdv

0

50

0

0

0

50

54

ryo60000

0

12

35

0

0

47

55

HIRO HITO

0

7

28

12

0

47

56

kristofBD

0

0

45

0

0

45

57

Aurélie de Wonderland

0

28

15

1

0

44

58

vandamme37

0

15

8

18

0

41

59

gonzalan

0

6

4

31

0

41

60

Willem of Normandy

0

0

40

0

0

40

61

KLAKEN

15

0

25

0

0

40

62

evzon1

0

28

0

10

0

38

63

tmanley

11

9

18

0

0

38

64

Danjou

0

5

15

18

0

38

65

BettyBoop

0

0

21

17

0

38

66

Vaillants

0

0

0

37

0

37

67

stcast22

0

24

13

0

0

37

68

augagneur

0

0

9

28

0

37

69

JJAZ

5

0

18

13

0

36

70

Thierry-GDA

0

18

8

10

0

36

71

Bladeath

0

35

0

0

0

35

72

manu76

4

6

1

24

0

35

73

Monsieur B

0

0

30

4

0

34

74

Rice dolar

0

0

0

34

0

34

75

Brode Warrior

0

34

0

0

0

34

76

Laurent

0

0

7

24

0

31

77

Rockerviking

0

0

19

12

0

31

78

David XLV

0

0

21

9

0

30

79

Invictus-Team du Sud

1

19

10

0

0

30

80

Spérandos

0

19

11

0

0

30

81

Lord of Dude

25

0

0

4

29

82

Ney

0

0

29

0

29

83

Conti99

0

12

15

2

29

84

Géomatrix

0

0

3

26

29

85

Martha H Potter

0

4

0

23

27

86

thina67

0

18

9

0

27

87

lespieuch

0

9

14

3

26

88

Koutouzow

0

0

0

25

25

89

brindavoine

0

0

0

25

25

90

gStewart

0

24

0

0

24

91

Ty Hansen

0

0

0

24

24

92

Ace Two

0

16

8

0

24

93

Cmdt MarcelEM

0

4

19

1

24

94

глубокая рана

0

23

0

0

23

95

le Goéland

0

8

15

0

23

96

Bekelian

0

13

0

9

22

97

juju0506

0

0

22

0

22

98

kdfservices

0

1

3

18

22

99

Tohoku

0

0

2

20

22

100

OF-2

0

21

0

0

21

101

masmo

0

0

21

0

21

102

Jeff Cornett

0

0

0

21

21

103

kawamot

0

0

0

21

21

104

Socafred

0

0

2

18

20

105

hydrommel

0

1

13

6

20

106

JP Von Kevy

0

4

15

0

19

107

Mastergo

0

0

1

18

19

108

Vlad Rodchenko

0

0

0

19

19

109

davidnreiko

0

18

0

0

18

110

Dark Wolf XIII

0

0

18

0

18

111

Mistercruzz

0

0

18

0

18

112

corsair91

0

0

0

18

18

113

Cproark

0

0

0

18

18

114

Général georges

0

0

0

17

17

115

docsteve

15

2

0

0

17

116

EL COMMANDANTE

0

0

16

0

16

117

Jo' Boomer

0

0

15

0

15

118

Locke

0

0

15

0

15

119

Pauvre Moule

0

0

15

0

15

120

Ronan

0

0

15

0

15

121

Clément59

0

0

0

15

15

122

migilio

0

0

0

15

15

123

GroBfuss

0

0

14

0

14

124

Toma72

0

14

0

0

14

125

boredbeyondbelief

0

7

7

0

14

126

Marsupilami44

0

0

10

4

14

127

jml0702

0

0

10

4

14

128

grand nagus

0

13

0

0

13

129

Babedad

0

13

0

0

13

130

Peter Eldridge

0

0

13

0

13

131

Mnygaard

0

0

13

0

13

132

Robert53

0

0

0

13

13

133

Tender

0

11

2

0

13

134

small moustache

0

4

0

9

13

135

Rantanplan

0

0

12

0

12

136

Nuts!

0

0

12

0

12

137

Xhylox

0

0

0

12

12

138

bomberos

0

0

0

12

12

139

Kurt Medür

0

11

0

0

11

140

Roundman

0

0

0

11

11

141

CobraNL

0

10

0

0

10

142

mariuspdv

0

10

0

0

10

143

John Colléreux

0

0

10

0

10

144

quit and nuts

0

0

0

10

10

145

Marc-C

0

0

0

10

10

146

Thib44

0

2

0

8

10

147

Rilax

0

9

0

0

9

148

Peacenik68

0

9

0

0

9

149

delawyvern

0

0

9

0

9

150

the White Wolf

0

0

9

0

9

151

Dwinters

0

0

0

9

9

152

Sold. Van Orange

0

0

3

6

9

153

Amiral Nakhimov

0

8

0

0

8

154

Merlinade

0

0

8

0

8

155

the Bishop

0

0

8

0

8

156

guillaume

0

0

8

0

8

157

Harmonius

0

0

8

0

8

158

Petaf

0

0

0

8

8

159

vincent Crul

0

0

0

8

8

160

RG49

0

0

0

8

8

161

screaming eagle

0

0

4

4

8

162

gobles87

7

0

0

0

7

163

Labouret S.

0

7

0

0

7

164

Slicer2000

0

7

0

0

7

165

Kidcool81

0

7

0

0

7

166

LooneyLlama

0

0

7

0

7

167

Japarkerjr

0

0

7

0

7

168

kaisersoze

0

0

0

7

7

169

Greg gordon

0

0

0

7

7

170

Aubrac

0

2

0

5

7

171

Me 262 Schwalbe

0

6

0

0

6

172

chefhoerer

0

0

6

0

6

173

Buidheo

0

0

0

6

6

174

Chat noir

0

0

0

6

6

175

Hougoumont

0

0

0

6

6

176

petit Ours

0

0

0

6

6

177

Philav72

0

5

0

0

5

178

Fryingpan86

0

5

0

0

5

179

Lysinski

0

5

0

0

5

180

m44dg

0

5

0

0

5

181

FOE

0

0

5

0

5

182

Pradetman

0

0

5

0

5

183

Beub

0

4

0

0

4

184

Awan Dadar

0

0

4

0

4

185

Tabou

0

0

4

0

4

186

Jowel

0

0

4

0

4

187

dreexxer

0

0

0

4

4

188

gotigerssc

3

0

0

0

3

189

Rasputista

0

3

0

0

3

190

frankeytje

0

3

0

0

3

191

waltero

0

3

0

0

3

192

Cooz

0

0

3

0

3

193

Christo85

0

2

0

0

2

194

The girl next war

0

2

0

0

2

195

deemao

0

2

0

0

2

196

brunodeloup

0

2

0

0

2

197

pfiers

0

0

2

0

2

198

rvgrigri

0

0

2

0

2

199

Le pelican

0

0

2

0

2

200

foiralail

0

0

2

0

2

201

tanguy

0

0

2

0

2

202

Matt easy company

0

0

0

2

2

203

SFtredo

0

0

0

2

2

204

souris blanche

0

0

0

2

2

205

MajorAirfix

0

0

0

2

2

206

JmZ

0

0

0

2

2

207

Canonnier Ted

0

0

0

2

2

208

Jaicy72

0

1

0

0

1

209

labtrab

0

1

0

0

1

210

tg37

0

1

0

0

1

211

Bodéga28

0

0

1

0

1

212

Goekawar

0

0

1

0

1

213

Rens

0

0

1

0

1

214

cvonh

0

0

1

0

1

215

Le colonel

0

0

0

1

1

216

Lt Toffee

0

0

0

1

1

217

Got

0

0

0

1

1